Tags
anthro, anthropologie, clothing, Corset, Dress, Entertainment, fashion, Footwear, maxi, Shopping, style, styling, Suit (clothing), Women
It's name says it all…
the Spellbound Dress.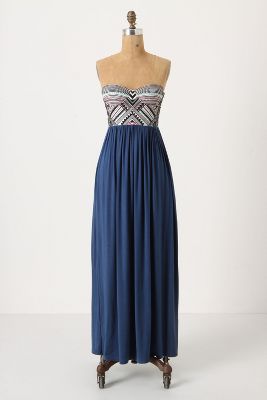 I just adore this patterned corset top…it's fresh take on a classic, and it still has a sense of quirk. At the same time though, it also could look very polished…or be a great casual piece to have!
So yes, I'm spellbound by the design of the dress, but also something else…
…and not in a good way….
I'm sure you can guess what it is!…the price! At $358 for a cotton dress, it sure is expensive!
Nonetheless, a girl can dream, right?! Why not look at just a few ways to style the dress? Let's do it!
First, you could go the more casual, but still put together route by pairing the dress with a jean jacket like so: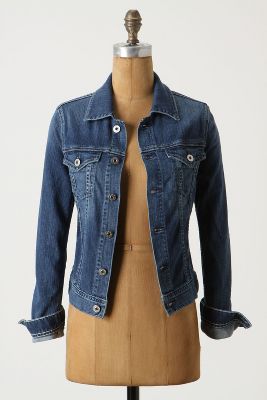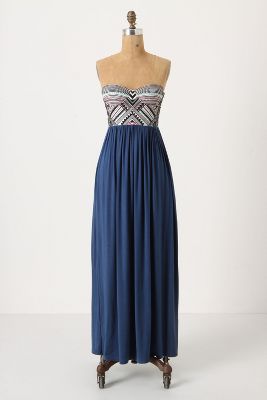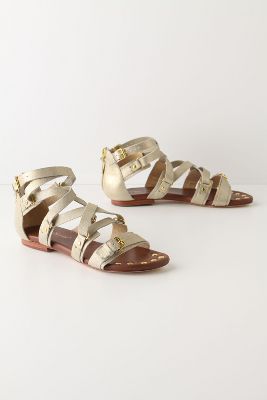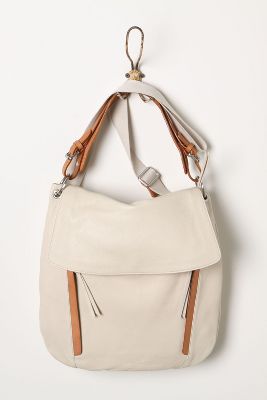 Easy Rider Jacket – $188
Spellbound Dress
Pizzaro Gladiators – $198
Eggshell Tote – $388
I like pairing these beige-y colored shoes and bag with the dress because it really makes the white of the embroidery on the corset of the dress stand out! Isn't this a perfect casual, but still put together look?!
Another route you could go with the dress is pairing it with a more menswear inspired jacket.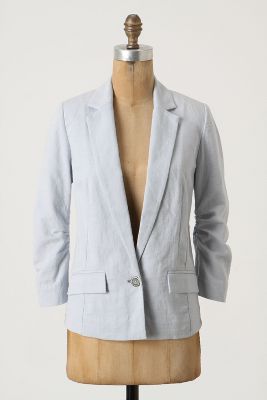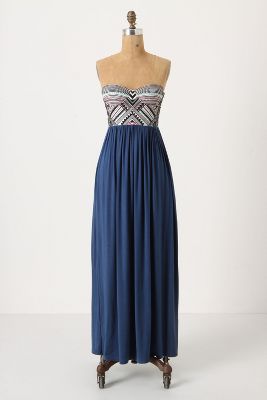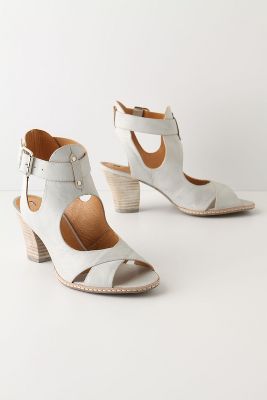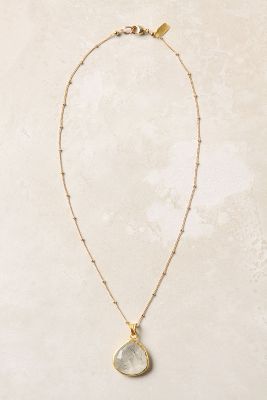 Late Seating Blazer (blue) – $98
Spellbound Dress
Plaza Stone Sandals – $178
Byzantium Mosaic Necklace (clear) – $178
Leave the barely blue blazer open, which help to bring on the blue of the dress. This is a very polished look, but it has some personality to it, which is nice.
Going really simple with the styling is another great option. Check this method out in this example: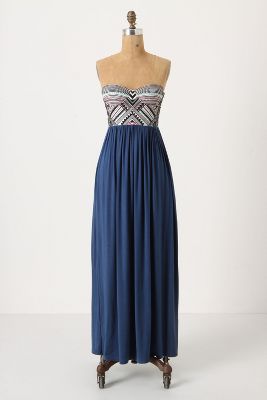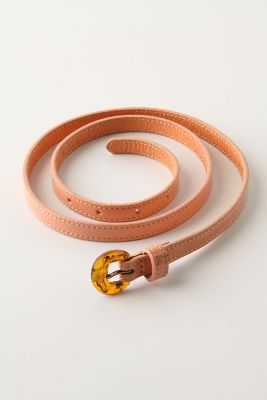 Spellbound Dress
High Gloss Belt (pink) – $28
Cream-of-the-Crop Wedges – $158
By pairing this pink belt with the dress, once again you highlight the most beautiful feature of the dress – the embroidered corset (it has tones of pink in it, in case you didn't notice). Then, by pairing simple wedges with it that don't weigh down the look, you have an effortless, casual look! Once again though, it's still very put together!
You can also go for a more full on glamour with the dress, as is done here: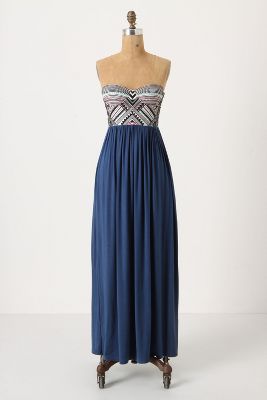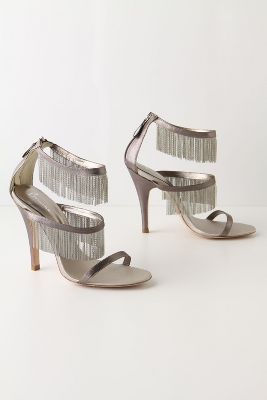 Spellbound Dress
Charleston Heels – $278
Molten Metal Bangle – $178
This would be a great party look! Don't you think?!
Well, there you have it: one dress, done four different ways…and honestly, there are still many other directions it could go!
At this point, it's safe to say I want this dress…..
…but at this price, it's not happening. Darn! 😦
Do you have any items currently at Anthro that are just way out of your budget but you just can't help loving it? And what do you think of these particular stylings? Which is your favorite? Are you spellbound by this dress, like I am? Do tell! I'd really love to hear!