Tags
accessory, anthro, Arts, bold, clothes, clothing, Color, cuff. bracelet, Dress, fashion, feature, get the look, inspiration, Look, Milan, Sartorialist, Shopping, shorts, Skirt, Street fashion, stripes, unique
Today I'm beyond excited to introduce to you an exciting new feature…titled "Get the Look," this feature is all about recreating your favorite looks from around the web, using all Anthro, of course! While the looks are definitely inspired, they still have their own flair. I'm going to be doing these posts from time to time with my choosing of inspiration, but I'm also opening this up to you, as readers. If you ever come across a look you'd love to recreate, send me an email (theanthropologieconnoisseur@gmail.com) and I'll be sure to do my best in recreating it. I'm going to invite you to head on over to this page to learn more about this feature, as well as your – the readers' – involvement in this feature. Go on, read it! I'll wait for you here, in the meantime.
To kick-start this feature, today's inspiration is, not surprisingly, from The Sartorialist. Take a look:
(photo belongs to The Sartorialist)
There is absolutely no missing the bright ensemble the young lady is wearing. I do, however, have to take a slight side track here and just also comment on the young man's outfit as well…perfection!
There are several things that really make this look: 1) the bright colors 2) the effortlessness of it – the loose, baggy, pullover knit sweater with the light, airy, draping skirt 3) how polished it is…and in an unconventional way, with the seemingly casualness of it 4) the simple hair and makeup that does not compete at all with the rest of the look 5) the shoes…love the play of the floral print with the striped knit sweater.
I wanted a styling to reflect the young, funky vibe of the look, but polish and effortlessness were mandatory as well. I ended up coming up with several different stylings…some more daring than others, but all with the feel of our inspiration: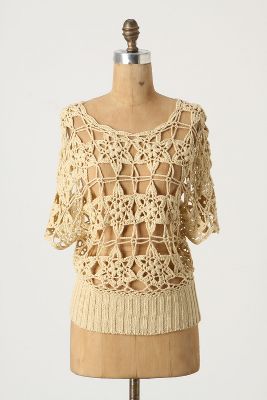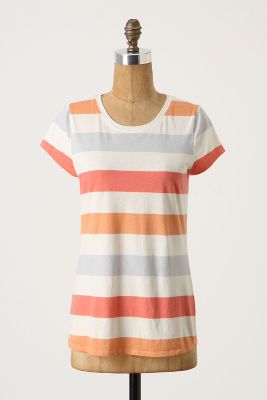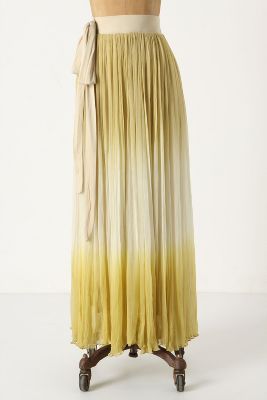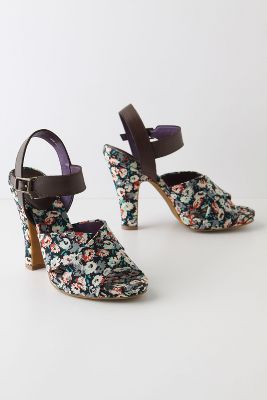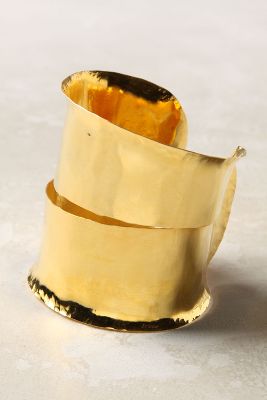 Hyperbole Pullover – $118
Printed Boy Tee, Stripes (orange) – $38
Endless Ombre Skirt – $148
Trefoil Heels – $148
Clean Break Cuff – $158
While the colors are more muted in this look, it still boasts loads of drama with the long skirt and just plain intriguing nature. With the texture/pattern of the knit layered over the striped top, this look does still take quite a bit of confidence to pull off.
And did you notice the cuff?! Is that not the perfect fit for replicating our inspiration?! I used it in all of the stylings…it's that great!
This next looks really captures the boldness of the inspiration: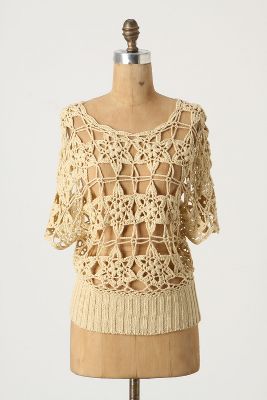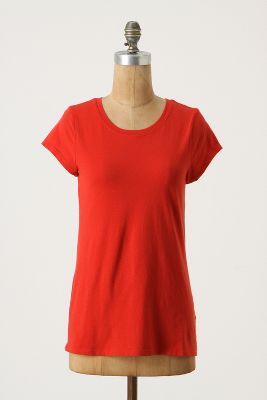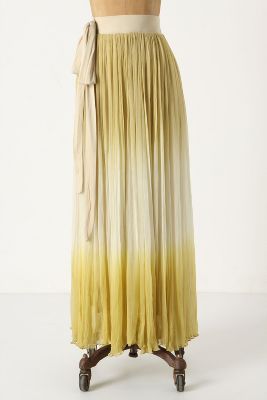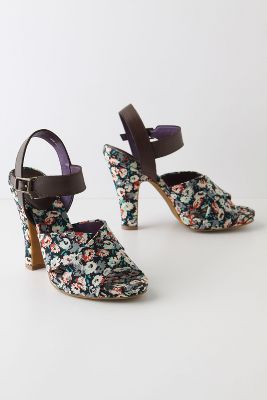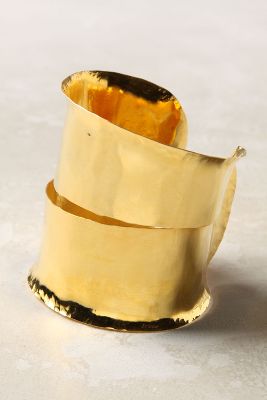 Hyperbole Pullover – $118
Solid Boy Tee (red) – $28
Endless Ombre Skirt – $148
Trefoil Heels – $148
Clean Break Cuff – $158
This is the same exact look as before, but by switching out the shirt for a solid color, the look packs just as much wow factor as before, but in a different way, with a bold color instead of the striped shirt which added texture. The way the shirt and shoes almost match might appeal to those worried about rocking a super bold look. And taking the look in this direction is not necessarily a bad thing at all!
Here's another daring ensemble, but with just four pieces, it seems even more effortless: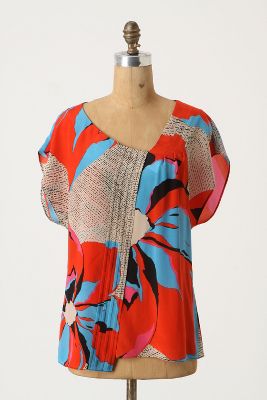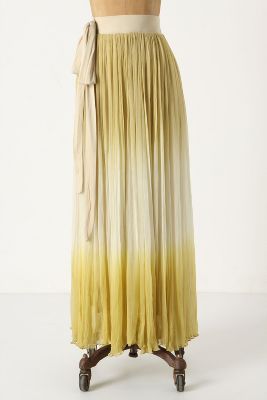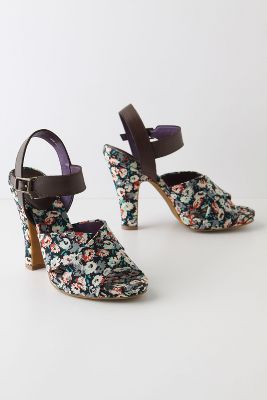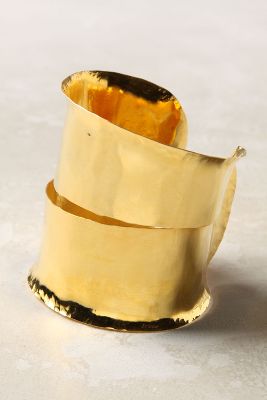 Midsummer's Bloom Blouse – $228
Endless Ombre Skirt – $148
Trefoil Heels – $148
Clean Break Cuff – $158
Color, color, color! You cannot be afraid of color with this look! I love how it captures the vibrancy of our inspiration! The one downfall – if you can even call it this – of it is just that the top is a floral print…and in our inspiration, I admired how the floral print shoes contrasted with the striped top. This is just something to note, but as we are only being inspired by the inspiration, taking a bit of liberty is just fine!
Yet again, here is a four-piece ensemble that is just so chic!: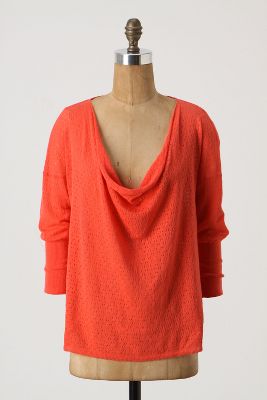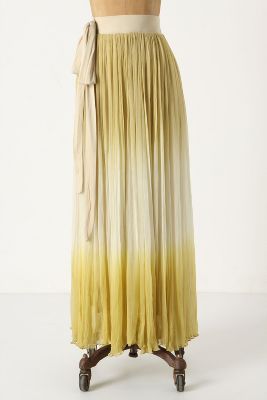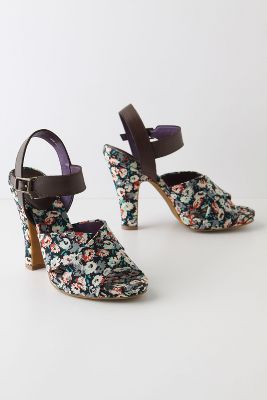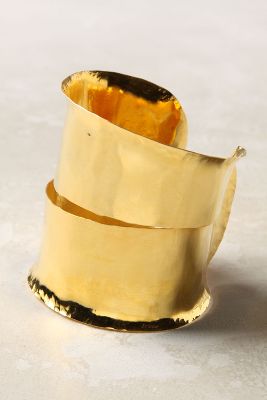 Pointelle Pullover (orange) – $78
Endless Ombre Skirt – $148
Trefoil Heels – $148
Clean Break Cuff – $158
For me, this look in particular captures the effortlessness of the perfectly loose knit pullover in the inspiration.
While I do really like the above four looks, I understand that for some of you they just wouldn't be practical for everyday life. That's why I've created some even more toned-down versions that still capture the original look's feel: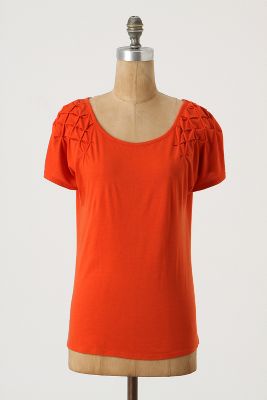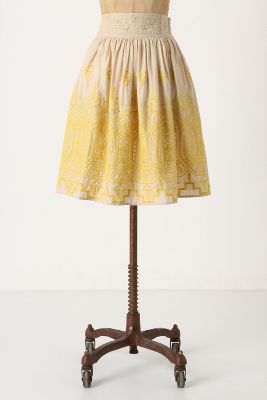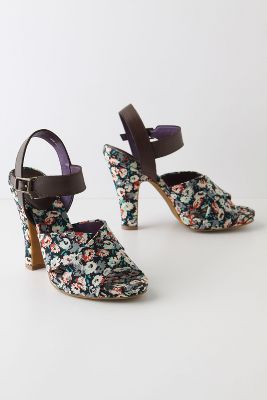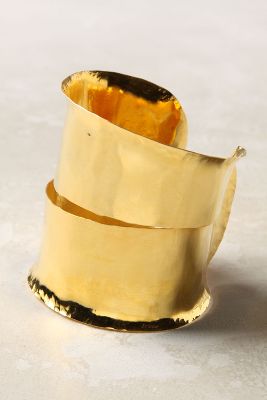 Paint the Sky Tee (red) – $48
Sun-Stitched Skirt – $128
Trefoil Heels – $148
Clean Break Cuff – $158
To maintain proper proportions, tuck this boldly colored top into the yellow skirt. Pairing the same floral shoes from the above looks really helps to finish off the look and, simultaneously, reference our inspiration.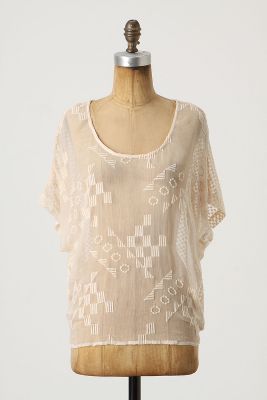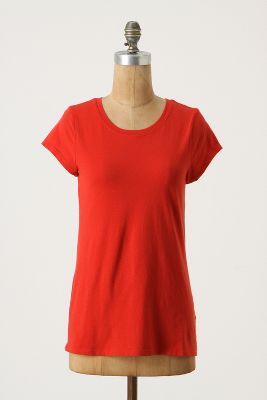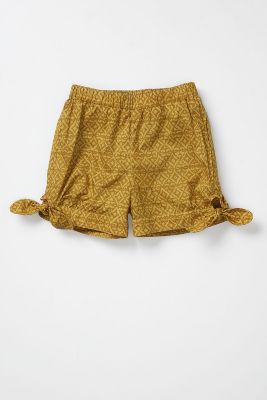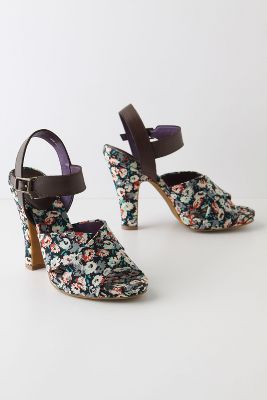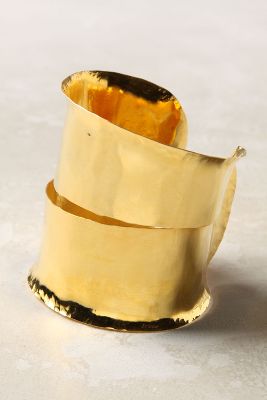 Sheer Geometry Pullover – $138
Solid Boy Tee (red) – $28
Bowtied Batik Shorts – $88
Trefoil Heels – $148
Clean Break Cuff – $158
By layering the translucent gauzy top over the bright red top, you get the geometry of the pullover in our inspiration. If the color is still too much for you, consider swapping the red tee for something more subdued…a light green could be pretty.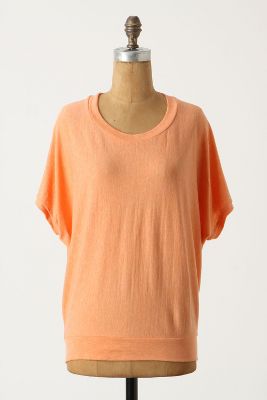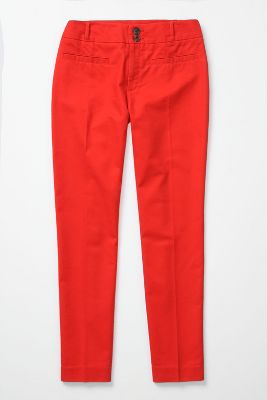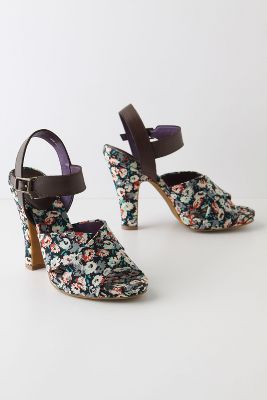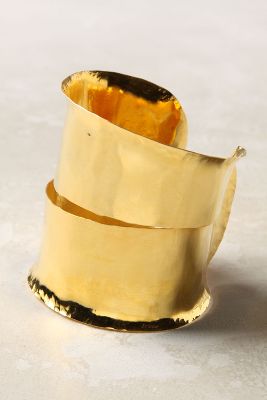 Slouched Raglan Scoopneck (orange) – $58
Dixie Trousers (red) – $98
Trefoil Heels – $148
Clean Break Cuff – $158
I most definitely am switching up the color palette a bit here from the rest of the post…but it still works equally as well! The colors may be bright and bold, but the simplicity of the cut of the pieces help keep the look from becoming too much. And that is one of the key aspects of our inspiration!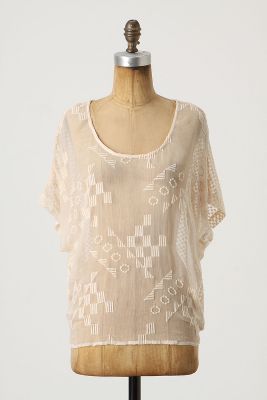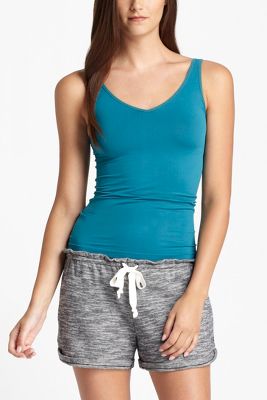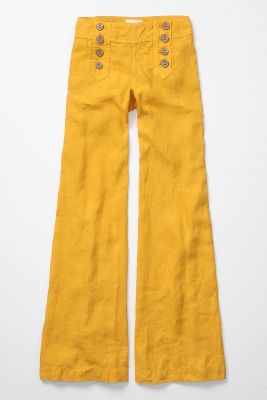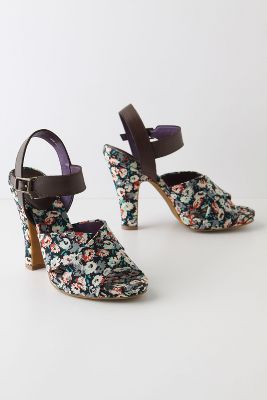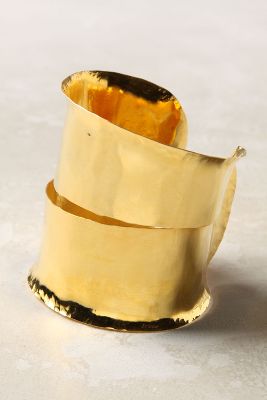 Sheer Geometry Pullover – $138
Reversible Seamless Tank (turquoise) – $24
Capacious Trousers (gold) – $88
Clean Break Cuff – $158
Instead of pairing a red tank with these yellow trousers which would have followed the color scheme I've been using for most of the rest of the post, I decided to use a blue-green color instead. This way, it doesn't get too McDonald's-y. And anyway, the green is still a color pulled from the inspiration!
If there's only one lesson to be learned from our inspiration, it's that one should not be afraid to take risks with color! In the summertime, I think you can feel even more encouraged to experiment with color…so go for it!
Although I appreciate all of the looks, my favorites would have to be the fourth and seventh looks. What about you? Which look(s) is your favorite?
I sincerely hope you've enjoyed this first post of this brand new feature! I hope you'll consider submitting a look you'd like recreated (to learn more about all of this, you can go here). I should also mention that while the primary focus will be recreating the entire look, I will also replicate individual features of the inspiration as well. Thank you for your help in making this a successful feature!