Tags
anthro, anthropologie, Christmas, Christmas Eve, clothes, clothing, fashion, Frank Lloyd Wright, French onion soup, Holidays, legwear, new years, New York City, Nutella, style, styling
Last week, as you know, I was on vacation and therefore had written the posts that were published during that time prior to my departure. Well, while I was gone, I decided to keep a daily little record of what I did. Not a ton of writing, but hopefully something you'll still find interesting.
.
Friday, December 24:
It's Christmas Eve! Ate a yummy dinner with the family after driving a good portion of the day to get there. Played games as a family late into the night.
.
Saturday, December 25:
Merry Christmas! Got an awesome present…a weekend trip to NYC soon (I'm beyond excited!)! Also received Anthro's Wallpaper Tights (picture below). Ate lots and lots of yummy food. Actually, I'm pretty sure I ate my weight in desserts alone. Literally. Well, at least I feel that way! Oh! I also watched
The September Issue
again – and loved it once again (I talked about my first viewing of it
here
).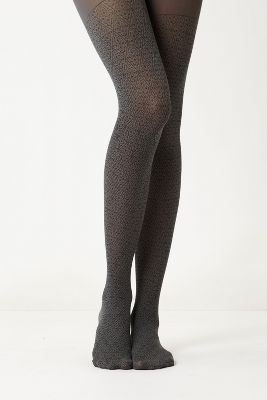 Sunday, December 26:
Went to a fun show in the evening that was full of tricks. There was this one guy that jumped rope with his butt! Try doing that! (For the record…I was not trying to be gross but fully just reporting on one of the peculiar things of the show)!
.
Monday, December 27:
Went bowling! Lots of fun! But the best part? Finding out a family member has been cured of cancer (which originally looked terminal). Ya, it's the best Christmas gift ever!
.
Tuesday, December 28:
Went to a Frank Lloyd Wright designed house. Gorgeous. Had some super yummy pesto sauce on noodles for lunch at a restaurant…and the turtle cheesecake (cheesecake with caramel and chocolate sauces)? Pure bliss!
.
Wednesday, December 29:
Went shopping with family. And how could that not be fun?! Then went out to dinner and to a dancing show (wore quite an Anthro-filled outfit….Breezy Polkas Cardigan – left unbuttoned – with non-Anthro gray tank, Spitalfields Skirt, Wallpaper Tights, and non-Anthro brown boots….see below).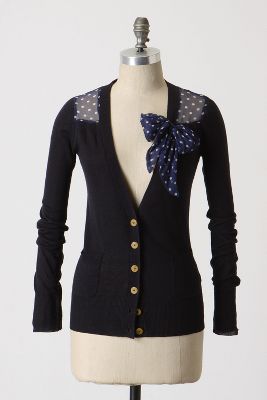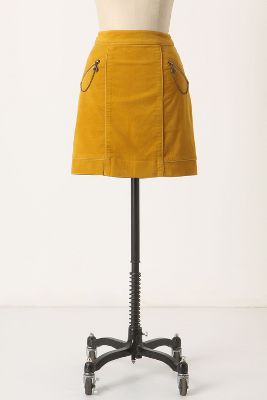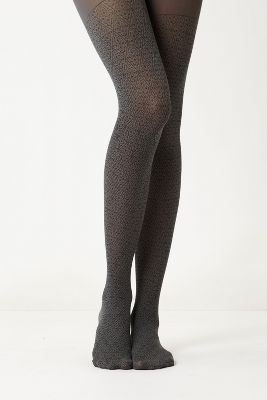 Thursday, December 30:
Did some sewing alterations and holiday clean up for family. Went out to dinner at a fabulous little French place…had French Onion Soup and my, oh my, the best Nutella and banana crepes for dessert! Heaven, I tell you, heaven!
.
Friday, December 31:
Spent most of the day driving home. It was sad to leave family.
.
Saturday, January 1:
Started to try to adjust back to normal, non-vacation life. Still workin' on that. But, hey, it's 2011 (and 1/1/11!)!
.
*Get the reference in the post's title?! I couldn't resist! If you haven't yet checked out Sydney's blog, 
The Daybook
, you must. No, not an avid Anthro wearer, but still worth a daily visit (that is, if you can control yourself from not visiting multiple times a day!). And while Sydney always is hilariously funny, I'll have to admit that this post doesn't match up to that standard. Hopefully some of my other posts make up for that! 🙂