Hey, everyone.
What's up?!
I know, I know…there's been quite a silence on my end here for a while. Rather than make up a bunch of excuses, I'll just say: I don't intend to leave you all hanging and be so sporadic with blogging. I can't promise that I'll go back to posting regularly either, sadly. I hope to post more – but "more" could mean with weeks in between. Hope you'll stick with me though! 🙂
Don't you think a little life update/random tidbits are in order?
I went to NYC for a long weekend recently. Man, that city never gets old. My weekend consisted of lots and lots and lots of eating and shopping. What else do you need?
On my "about" page, I mention, "I especially love Paris and New York City and hope to call each city "home" at least once in my life at some point (first I must learn French!)." Well, you guys, I'm hopefully one step closer to that Paris dream. You see, last Fall, I began taking French! Yahoo!
Related: "Impossible n'est pas français!" – one of my favorite quotes that has encouraged me with this whole goal, which some family members have deemed as purely a dream and a "pipe dream" at that. Nah. [If my goals eventually do change in life, I'm okay with that too!]
I purchased this top [exquisite detailing and a perfect fit on my petite frame]: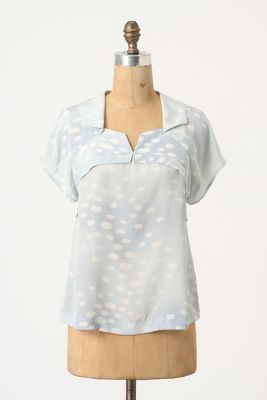 I've been taking art (drawing) classes and a photography class. One of my photos was entered into a competition. I didn't win, but still feel greatly flattered.
What's new with all of you? And, of course, if you have any questions for me, go for it.
I thank you all for your patience and understanding!