Tags
anthro, anthropologie, Blouse, cardi, clothes, clothing, Color, color wheel, fashion, poll, reader, Sawan, shorts, style, styling, styling requests, Sweater, vote
Readers, remember Sawan? She was the sweet reader who requested I style the Southward Stop Shirtdress and Distant Chirping Chemise (to see those posts, click here and here) back in September. I was so pleased to hear from her that both of those dresses are getting some good use in her wardrobe, and I was equally thrilled to hear she had another styling request for me! This time, she's in need of some ideas for the Dotty Shorts:
I adore these shorts! Not only are they just plain fun (dots -like lots – of fun! haha! I couldn't resist!), but I also think they have the potential to be quite versatile too.
There is a wide range of colors that would work with the shorts. Neutrals will obviously work, such as white, black, gray, and navy. Actually, these colors could make for quite sophisticated pairings. Soft colors like light purple will work too, as will richer colors, such as a more eggplant/plum purple. For a real bright pop, head opposite from the turquoise on the color wheel and consider a orange-ish color. Keep in mind that pairing these two colors together will intensify both colors, but it could make for quite the eye-catching look. Lighter yellows will also work, as will the occasional brighter yellow. Same goes for pink – use caution, but many shades will work. I don't think there are real major color pairing no-nos with these shorts, but the biggest one to take caution with would probably be green…many shades just won't work, especially the forest greens (although something closer to a lime green could be divine). Remember there are always exceptions though! My best advice, as always, is just to play around and see what does and doesn't appeal to you!
Time to delve into some stylings, don't you think?!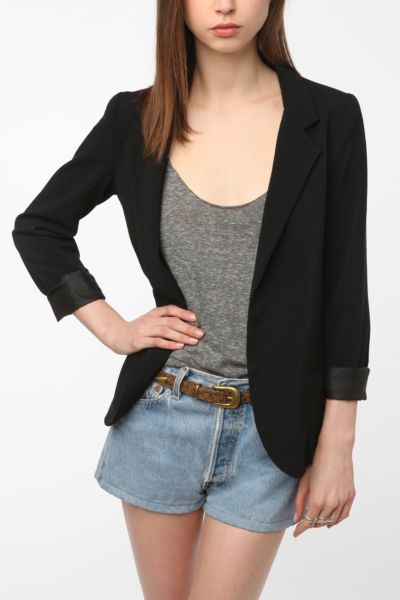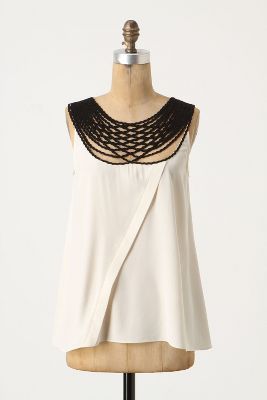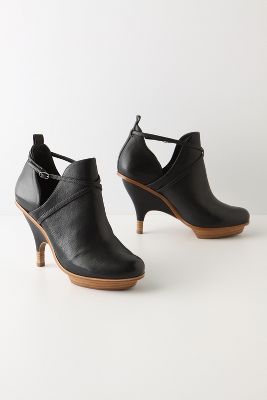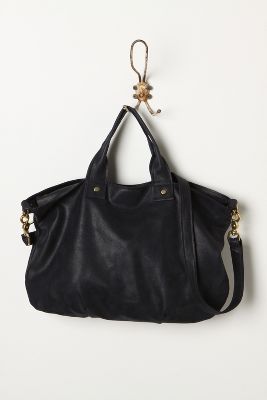 Urban Outfitters' Silence & Noise Boyfriend Blazer (black) – $78 (I went to U.O. because Anthro isn't currently carrying a simple black blazer, such as this.)
125th Street Blouse (ivory) – $148 (tip: this could work with the shorts in its red color too, for a more eccentric look)
Dotty Shorts
Ilkka Booties (black) – $328
Cleft Cuff (silver) – $48
Commuter Tote (navy) – $348
Depending on whether your work allows shorts, this would be the perfect way to make these shorts appropriate for work. The sophisticated, yet simple blouse and blazer are complemented by the great shoes. The tote and bangle finish off the look!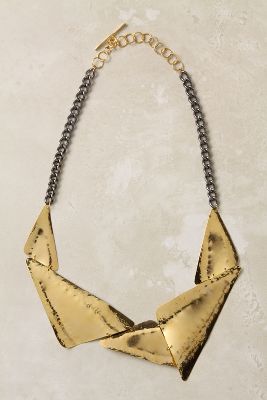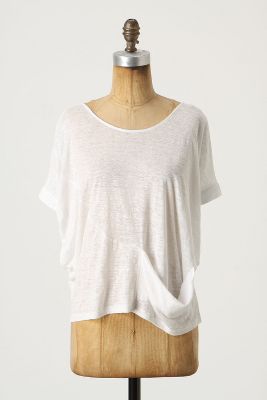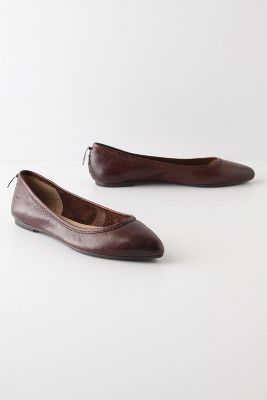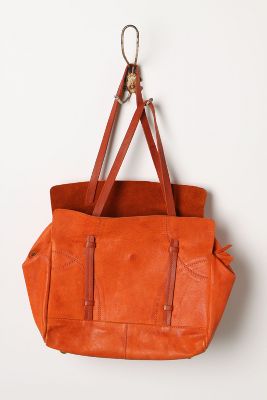 Amarna Necklace – $168
Cropped V-Neck Top – $148 (LOVE the back of this top!)
Dotty Shorts
Guepiere Flats – $128
Transatlantic Bag – $228
I'm loving this put together, yet more casual look! A white tee might seem boring and safe, but with the great cut of this one, along with pairing it with some great accessories, it's far from boring. Instead, it feels fun, fresh, and summer-y!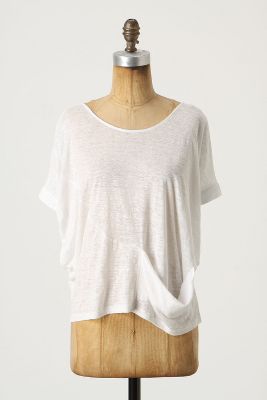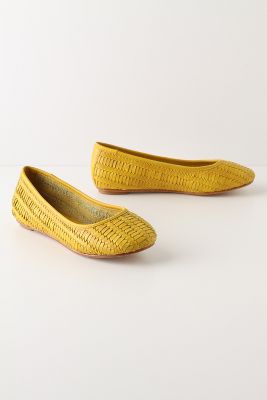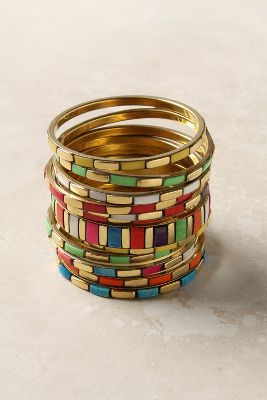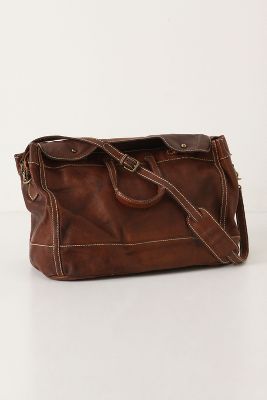 Cropped V-Neck Top – $148
Dotty Shorts
Chelsea Morning Flats – $158
Header & Stretcher Bangles (assorted) – $128
Tiergarten Weekender – $898 (wow, wow, wow…expensive! any classic brown tote would work well!)
With its vivid colors, what a festive look this is! The simple bag helps keep the look sophisticated. Perfect for weekend errands or an barbeque, don't you think?!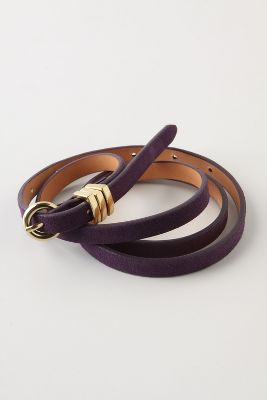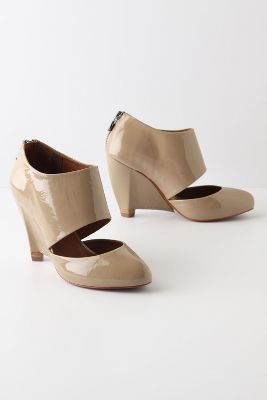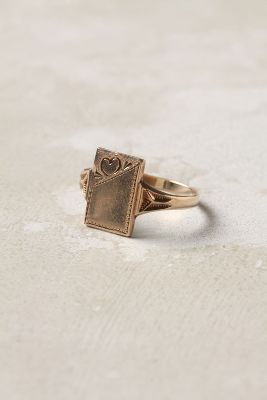 Aeolian Tee (lilac) – $78 (tip: this top would work in its yellow, white, and navy colors too!)
Triple Bar Belt (purple) – $38
Dotty Shorts
Niko Wedges (nude) – $328
Heart Signet Ring – $268
I'm LOVING the lilac top with the color of the shorts – it makes for such a pretty color combination! That purple top is further amped up with the purple belt, which I envision wearing around the waistband of the shorts (shirt untucked). This way, it's subtle, but adds a bit more cohesiveness. The nude wedges and rectangular ring are the perfect way to finish off the look!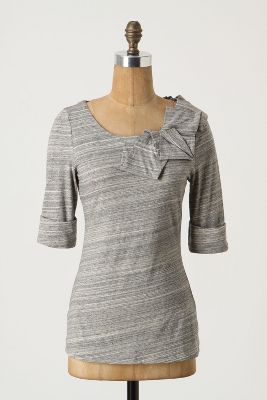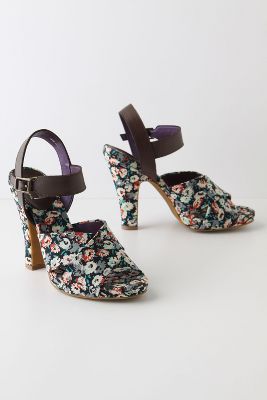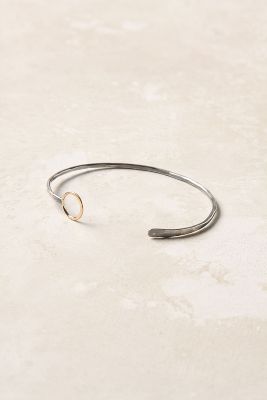 Bohagi Pullover (dark gray) – $58
Dotty Shorts
Trefoil Heels – $148
Comet Tail Bracelet – $128
You might think the pairing of the floral print shoes with these shorts is too much, but I think it definitely works because the shoes have a hint of that turquoise color. I've also kept it pretty simple with the top, which I envision neatly tucked in. A non-fussy, sleek bracelet is all this look really needs to feel finished off nicely.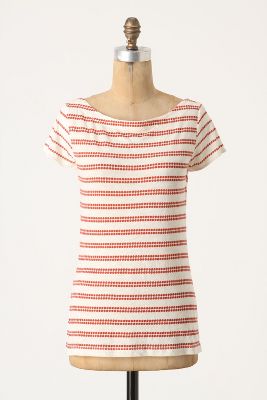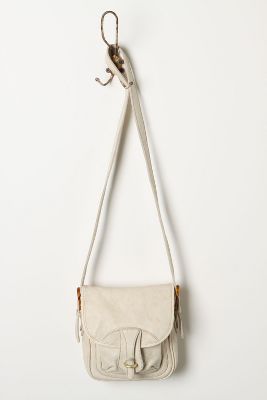 Dotted Dashes Tee (orange) – $48
Dotty Shorts
First Position Flats – $118
Swap Meet Bag – $138
Don't be afraid to pattern mix! Stripes, in general, are going to be lovely with these shorts. While these particular stripes are technically polka dots, the top still works with the shorts because the scale of the polka dots is different for each of the two pieces. Tuck in the shirt for a polished look. The pairing of crisp white accessories helps to further soften the look. You could definitely add a clean-cut piece of jewelry to this look, but I don't think it's necessarily needed either.
Here are some additional striped tops that could work perfectly with the shorts: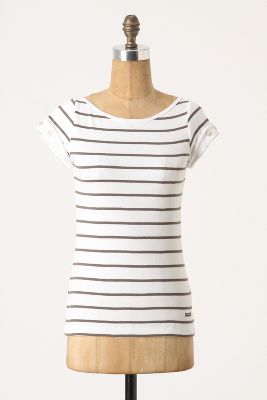 Montaigne Tee (beige) – $78
This one could also work in its navy color.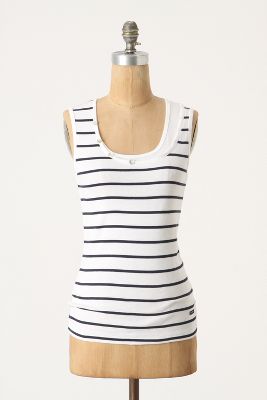 Penumbra Tank (blue) – $78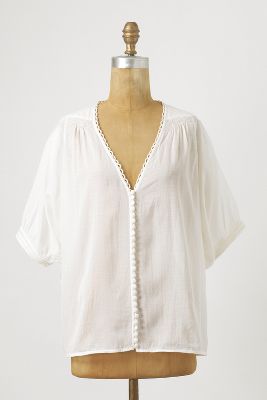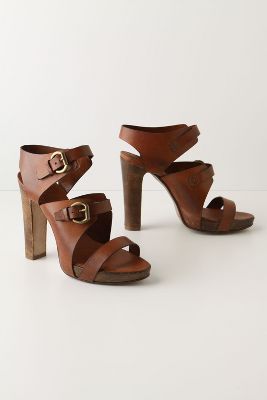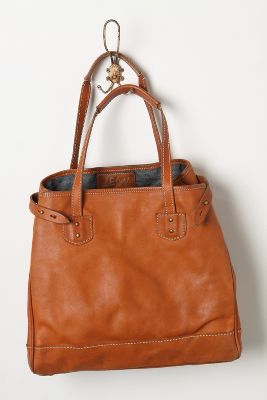 Rio Azul Necklace – $38
Sulu Islands Blouse – $118
Dotty Shorts
Tack Room Platforms – $498
Rancher Tote – $448
I really appreciate the clean lines of each and every piece in this outfit – it makes for a very sophisticated, modern, yet effortless look. If you wanted, you could do more of a statement necklace, but I rather like the more demure look.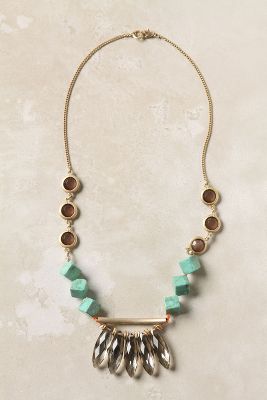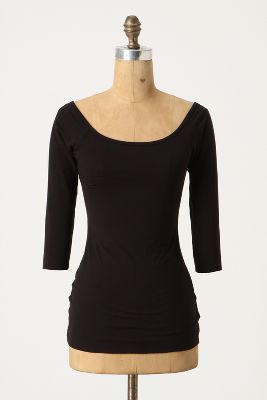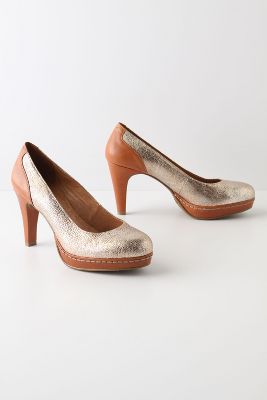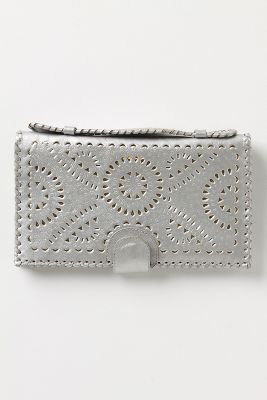 Luxor Necklace – $48
Instant Classic Tee, Solid (black) – $68
Dotty Shorts
Earth & Gold Heels – $168
Leather-Bound Clutch (silver) – $198
This would be a great look for evening – maybe a night on the town?! The contrast between the black of the top and the white polka dots in the shorts is great, as is the delicate statement necklace (which pops against the black top!). The heels and clutch finish off the look. You could make this more daytime appropriate with different shoes and a bigger bag.
Here are a couple of other statement necklaces I'd recommend: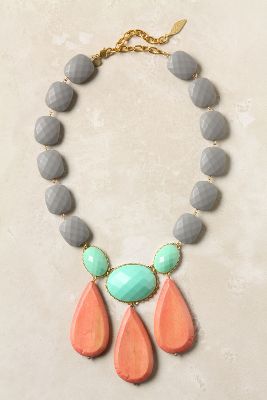 Moche Necklace – $78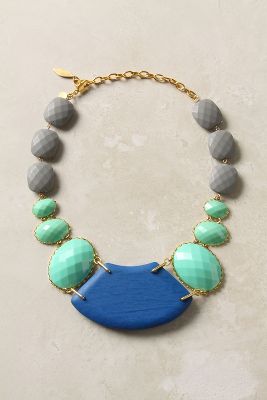 Layers of the Sea Necklace – $78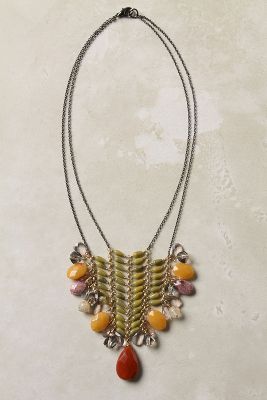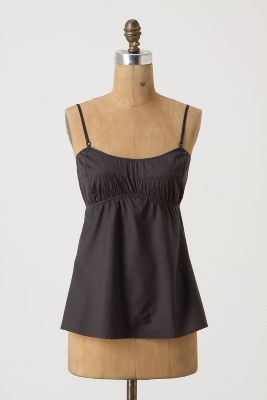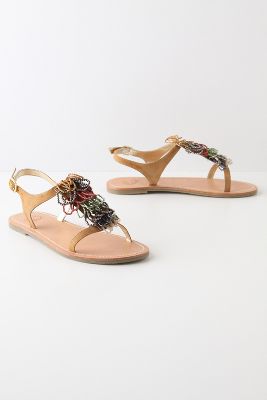 Urban Outfitters' BDG Classic Cardigan (yellow) – $38 (went to U.O. because I couldn't find what I was envisioning at Anthro)
Timelessly Traveled Cami (dark gray) – $58
Dotty Shorts
Perviance T-Straps – $88
Wearing this yellow-orange cardi open over this pretty cami would be a great way to bring in a different color palette. The necklace makes the yellow-orange color feel all the more intentional. You could certainly dress up the look with heels instead of the sandals, if you wished to.
Now, let's look at some more pairings that could work with the shorts (click the picture to be linked to the product page; if by chance that doesn't work, let me know and I'll be sure to fix it!):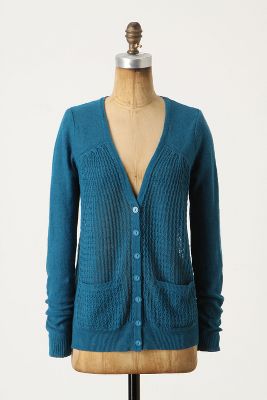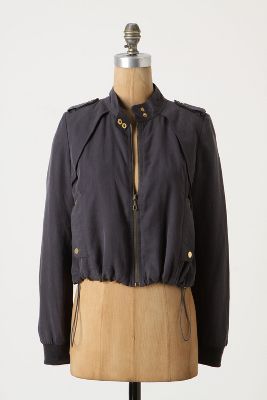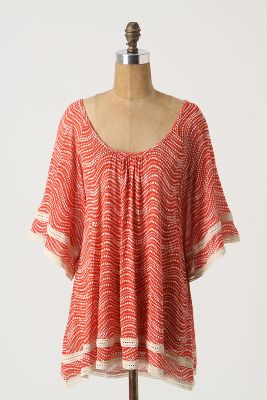 (tuck in for the right proportions)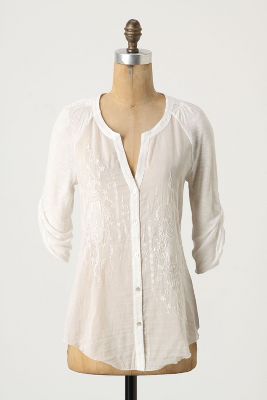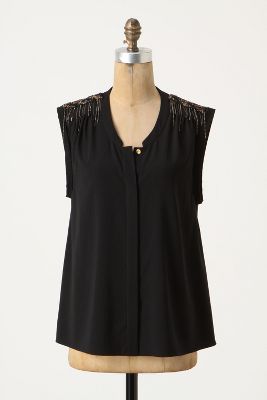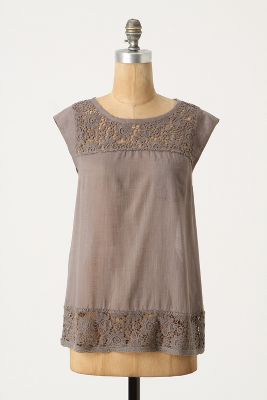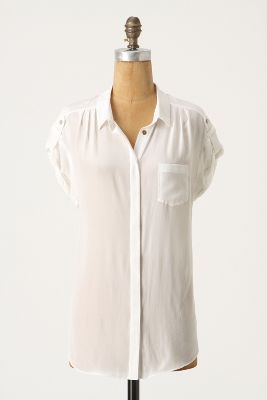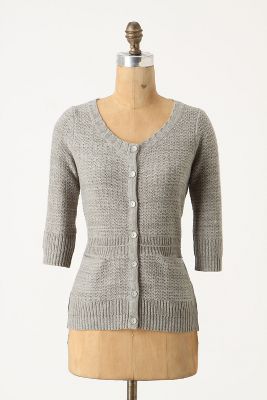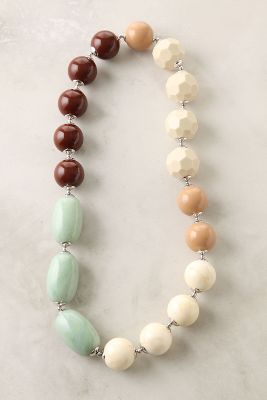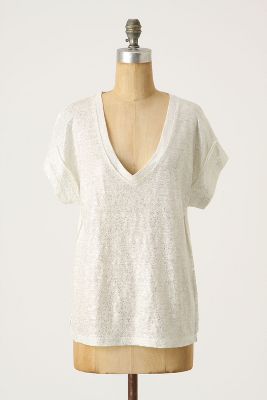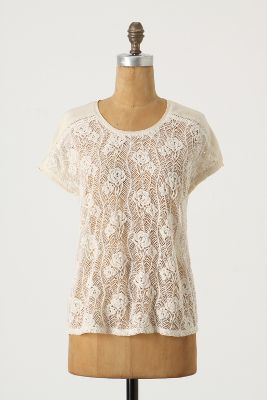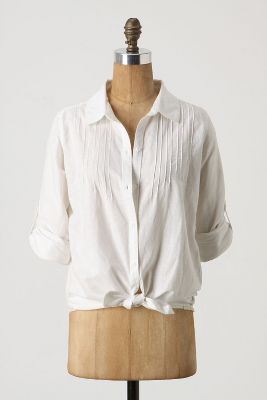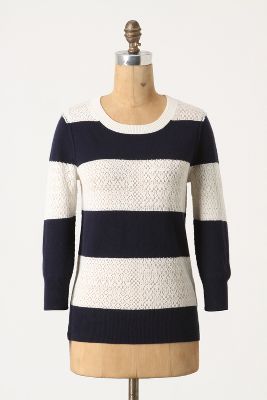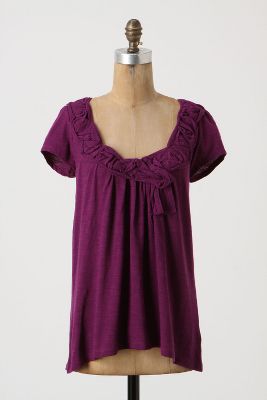 (could work in any of its other colors too!)
That wraps up this request! Hopefully, Sawan, you've gotten some great ideas!
Which look was your favorite?
If you have a styling request, send it to theanthropologieconnoisseur@gmail.com!