Tags
anthro, anthropologie, cancer, clothes, clothing, david tutera, dream wedding, Dress, fashion, make a wish foundation, my fair wedding, sighting, spotted, styling, sunny soiree dress, tv, we tv, wedding, wish
Do any of you watch My Fair Wedding with David Tutera? Yes? No? In a nutshell, David comes to the rescue to brides and gives them a dream wedding through the generosity of sponsors. Expensive weddings? What could be more exciting for the senses?!
Anyway, I believe a new season premiered this past Sunday, as I was pleasantly surprised to see an episode being recorded on by DVR! During the episode, when David takes the bride to look at three possible wedding favors, the shop owner is wearing Anthro's Sunny Soiree Dress!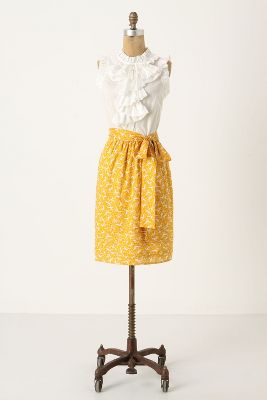 as the bride and David enter the shop, you get your first glimpse of the dress, which the woman has styled with a navy cardigan
see?! it really is the Sunny Soiree Dress!
a closer peak at the dress
Intrigued? You can watch the full episode online on We's website – that's how I took the screenshots shown above. Here's the exact link to watch the episode (it was an unusual episode in that the bride's son, only 17, is in remission from cancer and for his wish through the Make-a-Wish Foundation, he wished for David Tutera to give his mom her dream wedding….amazing!!!).
So…anyone else watch My Fair Wedding? Do tell!
P.S. (!) Amanda was kind enough to let me know of an Anthro spotting she had…apparently, Chelsea Handler wore the Two Harbors Pullover on her show Monday. Yay for spottings! Thanks again, Amanda!