Tags
anthro, anthropologie, Blouse, clothing, Dress, exposed zippers, fashion, Jeans, pants, sale, Shopping, Skirt, strapless, stripes, Sunday shopping, tag-sale, Trousers, Zipper
Guess what….I got to go to Anthro this past Saturday! And you know what that means?! Reviews! If it's okay with you, I'm just going to review what is still available online (I tried on quite a lot of sale items!). I hope that'll be okay…after all, a large point of my reviewing these items is to help you if you're considering purchasing, and if the item isn't available, what good does that do?! Ready to get started?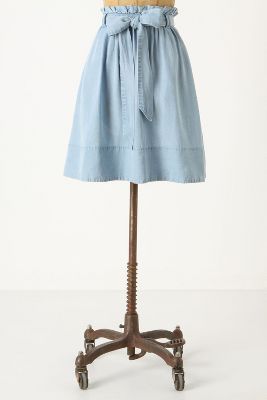 Sunday Shopping Skirt – on sale for $49.95
tried on: 0
Recognize this skirt? I used it here in a styling!
The skirt fit quite well…it didn't overwhelm my not-quite-5-foot frame, but it did have a nice amount of volume to it. The length also worked well for me, hitting above the knee. Therefore, I can imagine this could easily get too short for some who is quite tall. While this skirt wasn't tossed aside into a "no" pile immediately, in the end I passed because it just wasn't me enough (in regard to the fabric). If it fits your style though, I say go for it (especially if it gets marked down even more!)!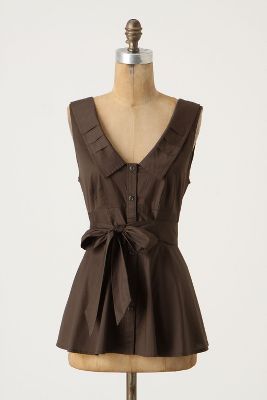 Pinwheel Top – on sale for $39.95
tried on: 0
I love the color of this…while Anthro calls it brown, I'd say it's more of a cross between brown and olive green…it's almost a mysterious color! Anyway, in terms of fit, this worked okay for me. It definitely was a bit big in the shoulders/armpits/straps. The length was a tad long, but nothing too bad at all. And guess what?! While I had passed over this completely online, I ended up falling in love with it! Yep, I brought it home and plan on altering the straps to make for a better fit (I sew, so it'll be free for me!). Definitely recommended!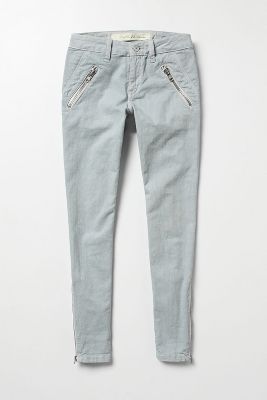 Daughters of the Liberation Cropped Zip Skinny – on sale for $49.95
tried on: 25
I was initially drawn to the zippers on the ankles of these pants, because I do have a thing for exposed zippers! 🙂 The zippers for the pockets are quite large too, which isn't necessarily a bad thing in my book!
I was also hesitant to try on a 25 in pants…usually I need a 24, and even then pants can be big; however, these (and most jeans at Anthro) only come in a 25 as the smallest. While they fit much better than I expected, they didn't fit super well either. They just didn't impress me at all on. Obviously, they were a pass for me.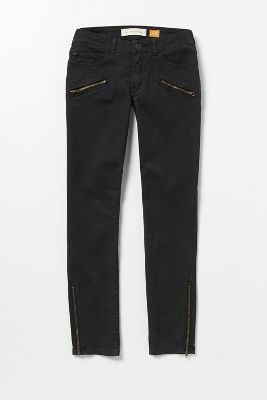 Pilcro Zip-Pocket Crops – on sale for $49.95
tried on: 25
Recognize these pants?! I used them in their olive color in a styling here!
Likewise to the previous pair of pants, I was drawn to the ankle zippers on these! But unlike that pair, these fit really quite well! The length was a tad long, as to be expected with me height, but nothing I couldn't get away with (so while they may be crops for some people, they were pants for me!). As you may have guessed, I snatched these up!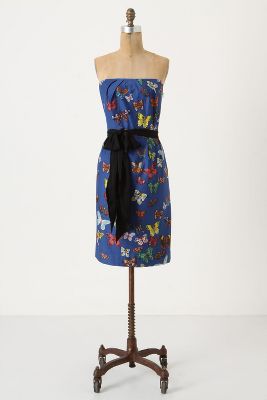 Butterfly Net Dress – $158
tried on: 0
Like the previous two items, I was drawn to this due to its exposed side zipper (yep, I told you I have a thing for exposed zippers!). The length was definitely too long on me, but it could have been altered had I loved it otherwise. However, it was also big in the bust – I'm barely a 32A, for reference. I thought I might reconsider it at sale time, but since then I've reflected that it's just not me enough…I was blinded by my love of its zipper!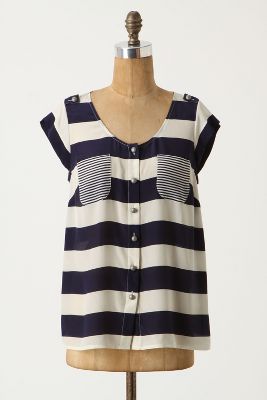 Amplified Stripes Blouse – $98
tried on: 0
Recognize this blouse?! I used it here in its orange color in a styling!
While this was quite loose on me, it didn't look strange due to the fact that it's supposed to be a loose fit (I think it was looser than it's supposed to be on me, but it worked). It's relaxed and effortless, and I want it. Why didn't I buy it then? Well, I think the price is just too high at this point in time! Here's to hoping I can get it come sale time! Pretty please….!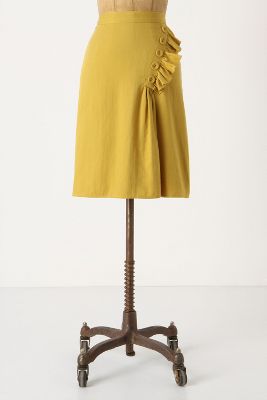 Golden Rays Skirt – $98
tried on: 0
The button detailing is definitely cute on this, but once on, the skirt just did nothing for me. It just really didn't do anything to flatter. And, it was a bit big. Obviously, it was a huge pass.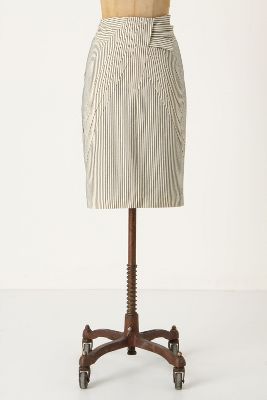 First Light Skirt – $128
tried on: 0
This skirt look familiar?! It was used here in a styling!
First the positive (yes, that is singular): Wonderful aesthetic design. Beautiful.
Now, the negatives: It was the most bizarre fit. No, really, it was. It was snug in the hips, but then the waist was huge. There isn't another way to describe this other than saying it was strange. Weird. Crazy. Anyone else tried this and found this to be true too?!
Well, that wraps up my reviews! Any questions?! Be sure to ask! Oh, and please share your stories with any of these items too!