Tags
anthro, anthropologie, Arts, asos, Campana Sweater, clothes, clothing, fashion, Photograph, Sartorialist, Scott, Scott Schuman, Sweater, transitional dressing, Weather
As many of you may have already seen, Mr. Scott Schuman ran a great post today on The Sartorialist featuring some "transitional dressing," as he called it. Before I even saw Scott's title of the post, let alone his description of the photos, I was intrigued by this first photo:
photo property of The Sartorialist
There's something just so unconventional and captivating about wearing an oversized sweater the "wrong" way. Immediately, I couldn't help but think if I own anything in my closet that would work for recreating this aspect of the look. The more I thought about it though, the real question became, "What would people think?!" I'm all for taking risks with what you wear and wearing what you love with confidence, but when you live in a pretty non fashion-forward place, you can't help but ask yourselves these types of questions. Anyone have thoughts? I just thought this was an interesting question in this case, and I'd love to hear your answers!
But back to the post from The Sartorialist…
Scott pointed out perfectly the seeming contradictions in the two photos he posted, saying, "I love the idea of mixing the lightness of your favorite summer dress with a chunky cardigan sweater…or with your boyfriend's tweedy jacket." I have to admit – there really is something so compelling about this juxtaposition of an outfit. When I read this line, I also promptly thought of a chunky sweater used in the styling request I recently did, and how wonderfully that sweater would work for this outfit idea proposed by Scott.
See?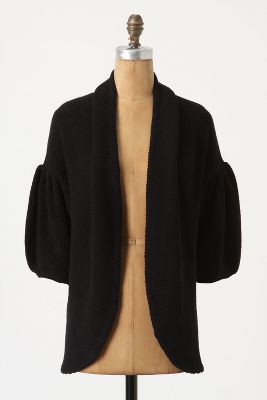 Campana Sweater – $98
Naturally, I compiled a styling, using this sweater as the starting point…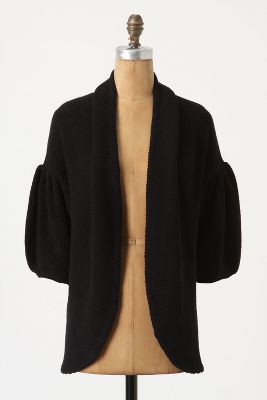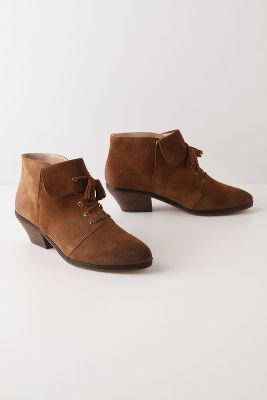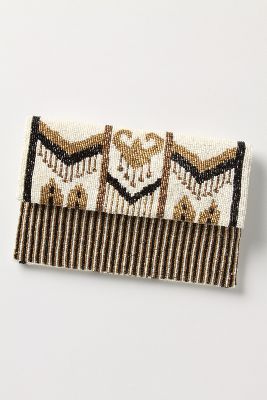 Campana Sweater
ASOS Dahlia Chiffon Tiered Dress in Spot Print – $93.44
Tassle-Tied Ankle Boots (brown) – $168
Cuzco Clutch – $228
I love the proportions of a look like this…the flowy dress just barely exceeding the chunky, oversized sweater in length…it all feels just a touch naughty, but it's totally chic, not to mention gorgeous. To add to the unlikely pairing of the sweater and dress, I pushed the envelope a bit further by adding a sparkly clutch. And yes, I completely and fully envision this outfit being a wearable day look – the no-sparkles-allowed-in-the-day rule is a rule meant to be broken!
What do you think of outfits such as this styling and the ones featured on The Sartorialist today? A fan? Not a fan! Spill! 🙂